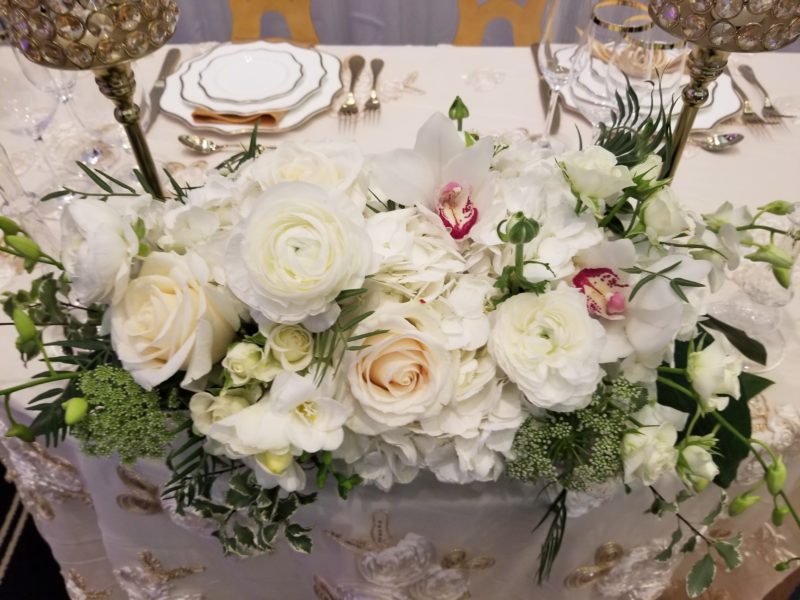 When chatting with other wedding vendors the topic always seems to come up on whether or not it's profitable to participate in bridal showcases. You can imagine the amount of mixed opinions we've received. A beautiful ballroom filled with top caterers, photographers, planners and more , on first blush may seem like a one stop wedding shop for any future bride, but after further investigation we started to see that there were just as many pros as cons in regards to promoting your wedding planning service in a large public arena.
 The Pros 
Vendors get to take advantage of showcasing their services and products to a room filled with potential clients
Your audience is made up of future brides, bridesmaids and more than involved moms who usually weigh in on the final decisions
The room is filled with other vendors in your field that are always looking to build their contacts and can potentially hand out your name and information to future clients they encounter
You're given an opportunity to see what's being marketed by your fellow vendors
Your company stays relevant with other vendors in the industry
Your company name is marketed through the event's social media and if done correctly you gain much more exposure than sitting at home
You get to eat free cake!
The Cons
I hate to admit it but our experience with bridal showcases has been that most brides are just getting started in their wedding planning when attending the shows and a room filled with vendors seems to overwhelm them
If the showcase has promoted a giveaway, the brides become consumed with winning prizes and are less focused on the vendors they're meeting
Often times the event planner that puts together the showcase has rented space to too many vendors advertising the same thing, therefore you're no longer an exclusive photographer, planner or caterer but one of 4, 5 or even 8 to choose from
Large showcases have so much to see that the amount of time a potential client stands at your booth is limited because they are worried about making their way through the entire event
Many brides are booth hoping, filling their bags with goodies from each table but not taking them time to even fill out your guest book
And let's be honest, showcasing your services at a bridal event costs a lot of money. You must factor in the amount you will pay for a booth, cards, brochures, decorations and giveaways and truth be told if you don't book at least one new bride you just invested a whole lot of money to stand on your feet all day.
It's no wonder vendors complain about doing bridal showcases after reading the cons list, but I think if you go back to the pros you will see that the overall benefits of networking with other vendors and keeping your company relevant is worth the amount of money and time invested. The advice we would offer is that you go into your next bridal showcase prepared to walk away without any new clients and truly focus on establishing and/or expanding your relationships with other professionals in the wedding industry because at the end of the day booking one future bride is lovely but having an arsenal of professional vendors in your corner is a whole 'other ball game!