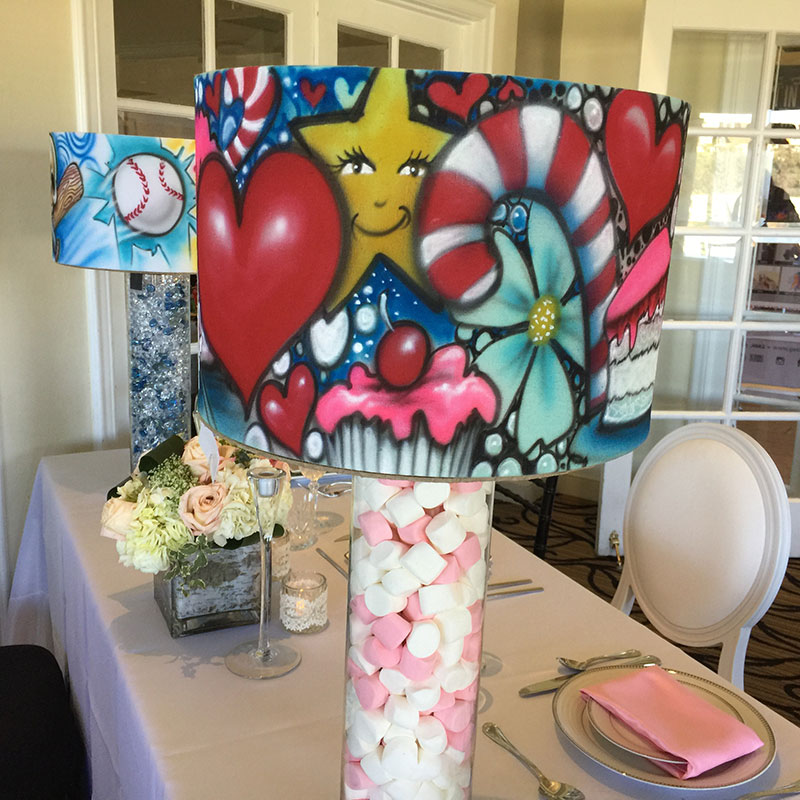 What a fun vendor showcase we participated in today at the beautiful Braemar Country Club. It's nice to be able to go out and meet with potential clients looking for help in planning their upcoming events. We did a combination of set ups at our table to show the versatility in our services.
On the left side of the table we did a beautiful Bat Mitzvah mock up with our fabulous new street art created centerpieces. The candy themed piece was filled to the rim with fluffy marshmallows and topped with a sweet themed lampshade that kept everyone talking.
We showcased clear chivari chairs with a blush cushion – the perfect upgrade to any occasion.
The center of our table was set for a simple yet elegant wedding with trieste dinnerware collection crystal glasses and a trendy new all white pop-louis banquet chair.
The wedding set up was highlighted by the romantic rose and hydrangea flower centerpiece provided by Village Florist.
And on the right side of the table we showcased our sporty street art Bar Mitzvah centerpieces that included a Baller themed lamp shade on top of a tall sleek vase filled with multicolored glass rocks, paired with a sharp black chivari chair.
The event was a huge success and we're looking forward to working with the wonderful brides, grooms and Mitzvah families we had the pleasure of meeting!